Your Voice at the Capitol
---
Statewide:
These are the current bills we are monitoring:


---
---
2018 Legislative Conference, May 22 - 23
Each year, hundreds of Plumbing-Heating-Cooling Contractor members attend the PHCC Legislative Conference in DC to tell their personal stories and lobby members of Congress on the key industry issues.
The importance of these meetings is to keep PHCC top of mind, to garner support for legislation, and to influence legislators opinions in our favor by educating them on the facts and sharing our stories. The best way to do this is by giving them real examples from real members.
There's a saying, "If you are not at the table, you are probably on the menu." If we don't take the time to educate our legislators - who rely heavily on association staff, members and lobbyists, to get the information they need to make informed decisions - then it's likely they are getting information elsewhere that might not be in our favor.
This year, PHCC Colorado's delegation included: Kim Gill, Executive Director, PHCC Colorado; Susan Roberts Frew, President, PHCC Colorado; Martin Knieps, Director of Technical Marketing, Viega LLC.; Mark Brodie, Director of Marketing, Viega LLC. The delegation met with staff from the offices of Senators Bennet and Gardner as well as the offices of Representatives Perlmutter, DeGette, Polis, Tipton and Lamborn. They also met personally with Representative Coffman who has family ties to the industry and has always been a big supporter of the industry and PHCC.
Several key industry issues were discussed including:
1) the industry's worsening skilled workforce gap (1M+ needed in all trades)
2) support for the Apprenticeship Task Force recommendations looking to expand and innovate the current apprenticeship programs to help solve the labor market challenges
3) supporting passage of the PROSPER Act, introduced by Rep. Virginia Fox, to reauthorize and clean up the Higher Education Act, including expanding the use of Pell Grants to plumbing-heating-cooling industry-led programs
4) support of the reauthorization of and funding for the Water Infrastructure Finance and Innovation Act (WIFIA) to provide funding assistance to much needed local and national water and wastewater projects.
If you've never attended a legislative conference, please keep it in mind for next year. We need member participation and support at these events to promote our agenda, support our mission and make a difference for the industry!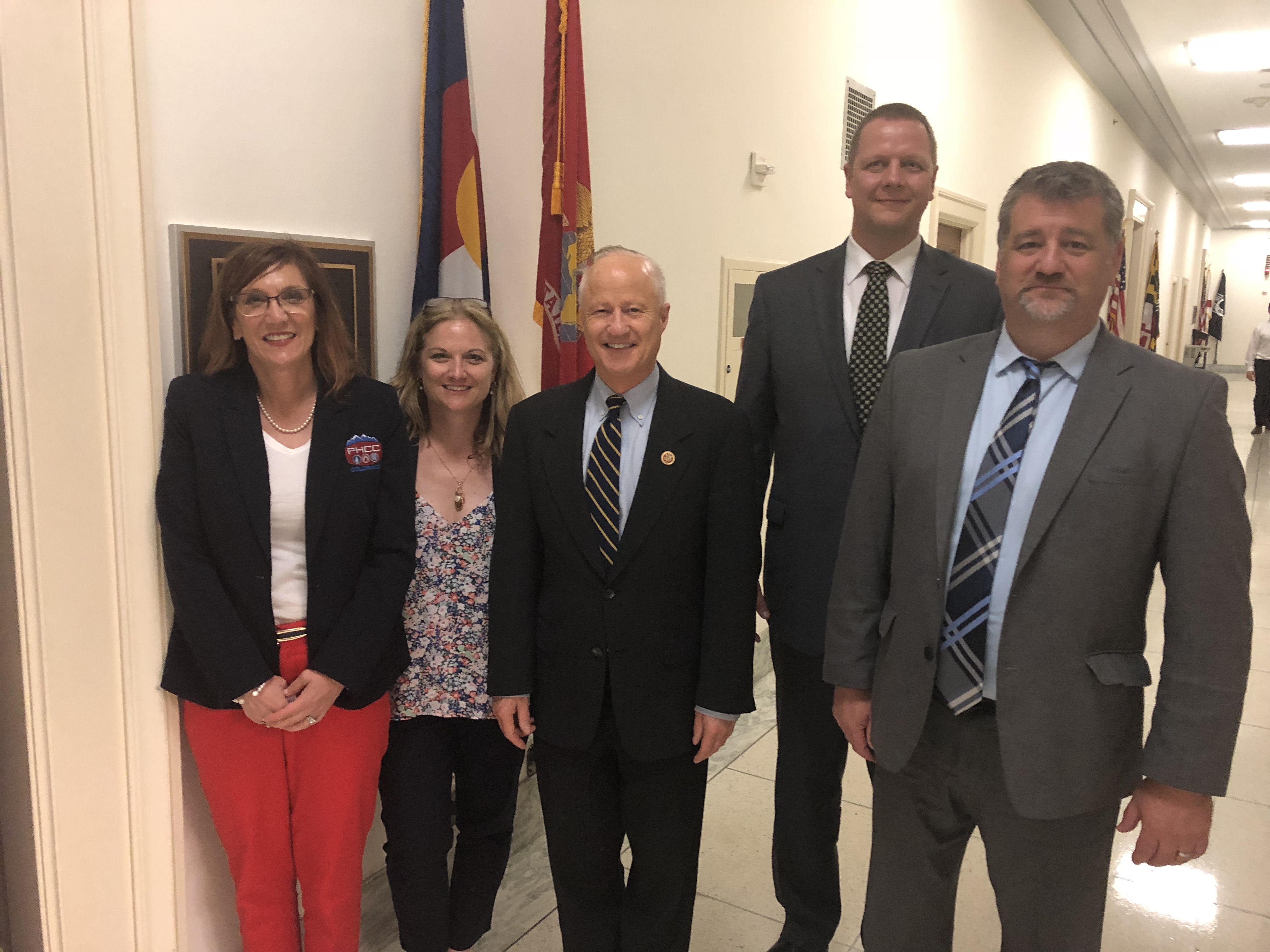 PHCC Colorado Capitol Hill Day
March 2019
Dates TBD
PHCC Legislative Conference
Spring 2019
Dates TBD
Visit ColoradoPHCC.org to view our calendar with upcoming events and educational programs.
---